4 Easy Steps for Unifying All Your Sales Channels
As a business owner, it's important to have a sales strategy that unifies all of your channels – from ecommerce to brick-and-mortar stores. However, effective channel unification is easier said than done.
Fortunately, the process isn't hard if you follow a few basic steps. By taking the time to unify all of your sales channels, you'll be able to provide a better customer experience, improve communication between your team members, and boost your bottom line.
In this post, we'll explain why you might want to unify your sales channels, and show you how to do so. Let's get started!
Why It's Smart to Unify Your Sales Channels
When a company unifies its sales channels, this means that it has combined all of its sales operations into a single entity. This can be done in a number of ways, but the most common option is to have a website or storefront where customers can buy products or services, which serves as the hub for all other sales and marketing efforts.
The first benefit is, that this makes the buying process simpler for customers. Instead of having to visit multiple websites or deal with various customer service representatives, customers can go to a single place to make all of their purchases and get questions answered. This also makes it easier for them to keep track of orders and returns.
Another benefit is, that it allows you to better control your marketing and branding efforts. By having a dedicated website that everything else points back to, the company can ensure that its branding is consistent across all channels.
It can also better target its marketing efforts, since it can track which products are being sold through what channels.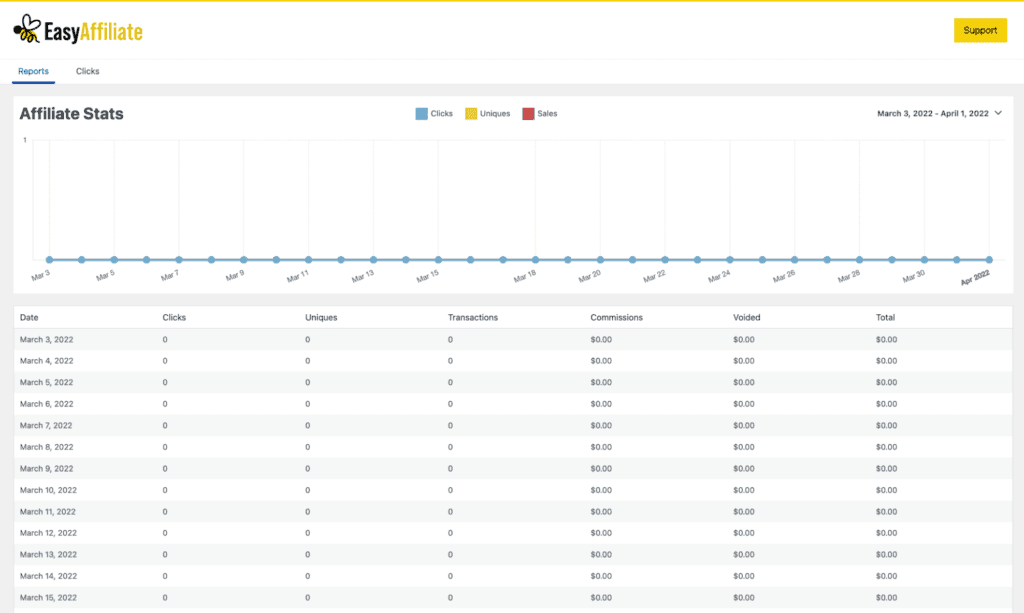 Finally, unifying your sales channels can help you improve your efficiency. You'll be able to streamline your processes and reduce the amount of time and money you spend on sales. This can be especially helpful if you run a small business, since you may not have the resources to maintain multiple sales channels effectively.
4 Easy Steps for Unifying All of Your Sales Channels
When it comes to sales and marketing, inconsistency is the enemy. Whether you're selling online or in a physical store, you need to make sure that your messaging and campaigns are coherent and consistent across all platforms.
The following 4 steps will help you do that.
Step 1: Connect Your Online and Physical Storefronts
One way to unify your sales channels is to manage and market your physical and online stores simultaneously. This will ensure that all customers are aware of both stores, and that inventory and prices are the same between the two.
There are various technologies you can use to link your storefronts together. For example, you might choose a point of sale (POS) system that can track inventory and sales across both your online and physical stores.
This will help you manage stock levels and pricing in both, and ensure that customers have a consistent experience when shopping with you.
Step 2: Take Advantage of Local Marketing and SEO
Advertising your business too broadly can be risky, since it can lead you to waste resources attracting the wrong potential customers. If you have a brick-and-mortar store, it's important to unify your sales channels around a local marketing and SEO strategy.
When it comes to local marketing, one of the most important things you can do is make sure your website is properly optimized for your area. This means including keywords and phrases that people in your area are likely to use when searching for a business like yours: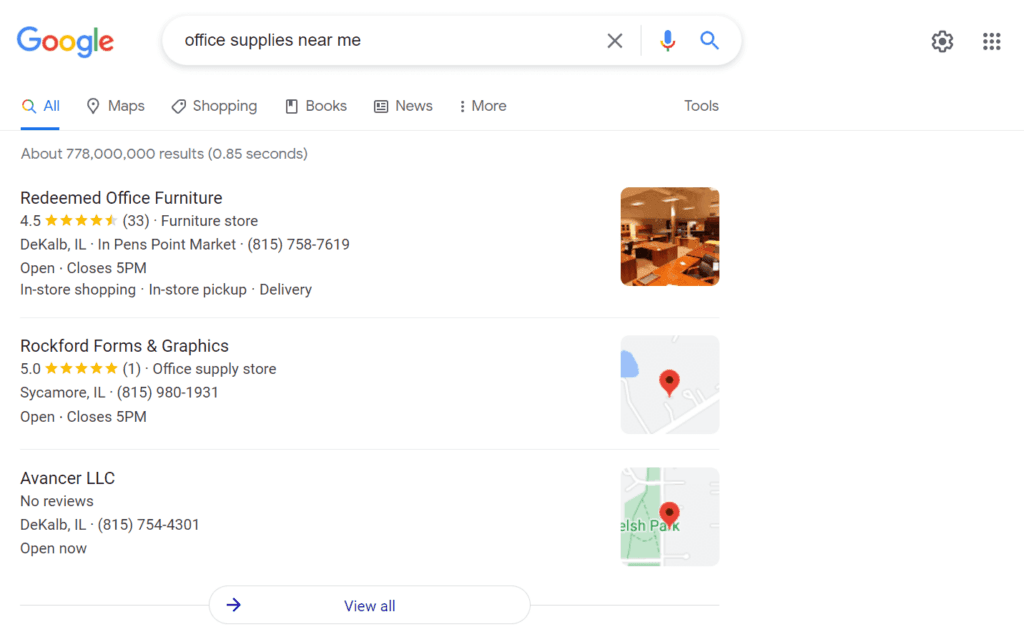 You can also improve your website's ranking and SEO by creating local pages. These are pages on your site specifically designed to target people in a certain area, and can serve as landing pages to bring potential local customers into your conversion funnel.
Step 3: Link Your Ecommerce Store to External Vendors
Where ecommerce is concerned, there are a few different ways to streamline your sales channels. You can link your ecommerce store directly to vendors, or use a fulfillment service to manage your inventory and shipping.
Each option has its own advantages and disadvantages.
Linking your ecommerce store directly to vendors can be a great way to unify all of your sales channels. This approach can be especially useful if you sell products that are only available from a few select vendors.
By linking your store to those vendors, you ensure that customers can find and buy your products no matter where they are shopping online.
If you focus on affiliate marketing or offer your own products along with affiliate recommendations, you can use our own Easy Affiliate plugin:

This tool helps you create an affiliate marketing program that integrates seamlessly with your WooCommerce or Easy Digital Downloads store. That way, you can manage all of your sales and commissions in one place.
Step 4: Focus on Consistent Design and Brand Messaging
In order to create a strong sales strategy, it's important to create a consistent design and brand messaging across all of your sales channels. This will help ensure that your customers have a cohesive experience regardless of how they interact with your company. It can also help to make your brand more memorable and credible.
There are a number of different ways to achieve consistency in your branding, but the most important thing is to be deliberate about it. Make sure that everyone who is involved in creating or managing your branding – from your marketing team to your customer service representatives – understands the guidelines and is following them vigilantly.
The best way to do that is to create a brand style guide. This is where you'll outline all of the elements that need to be consistent, such as your preferred colors and fonts, your logo and other key visuals, and your tone and brand personality.
Your style guide doesn't need to be fancy, just comprehensive so that anyone creating content for any of your channels has all the information they require in one place.
Conclusion
Achieving success in today's marketplace requires a coordinated and cohesive sales strategy that spans both digital and physical channels.
The best way to ensure success is to create a single, unified campaign that is coherent and consistent across all platforms.
To do this, you can:
Connect your online and physical storefronts.
Take advantage of local marketing and SEO.
Link your ecommerce store to external vendors.
Focus on consistent design and brand messaging.
Have you had success marketing online and in-store simultaneously? Share your experiences in the comments section below!
If you liked this article, follow us on Twitter, Facebook, Pinterest, and LinkedIn. And don't forget to subscribe to our newsletter!
The post 4 Easy Steps for Unifying All Your Sales Channels first appeared on Easy Affiliate.