How to Build Better Affiliate Marketing Campaigns (6 Tips)
Are you failing to see results with your affiliate marketing campaigns? Perhaps you're new to this marketing strategy, or maybe you're a seasoned marketer whose income has plateaued. Either way, you might be struggling to make your campaigns stand out.
Fortunately, there are small adjustments you can make to improve your affiliate marketing strategy. This will help you drive more traffic to your partners' product pages and increase your commissions.
In this post, we'll share some tips to help you build better affiliate marketing campaigns. Let's get started!
1. Create Videos for Your Products
Video has become one of the most popular types of content in recent years. In 2021, online videos recorded an audience reach of 91.4 percent among worldwide internet users. Therefore, there's a huge pool of potential users you can reach by utilizing videos in your marketing strategies.
For example, you can use videos to announce new products, host Q&As, and share tutorials: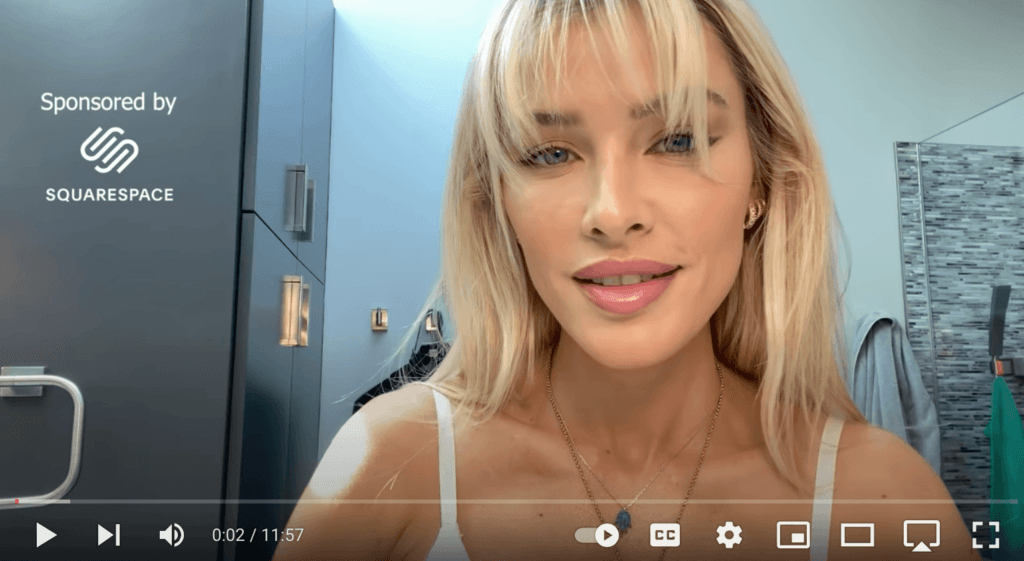 Videos enable you to inject personality into your content. This can help your audience feel like they know you, which makes them more likely to trust you and purchase the products that you promote. Also, by creating an interactive experience for viewers, you can expand your reach by appealing to users who prefer visual content.
2. Start a Blog and Utilize SEO
Starting a blog can help increase your visibility in search engine results. It can also help you build an online presence, establishing you as an authority in your niche.
Producing blog content is also an effective way of getting traction for your affiliate links on social media. For example, some social platforms do not let you post direct affiliate links. Therefore, you can create content that contains your links, then write social media posts that point your audience to your blog.
When writing blog posts, it's important to identify popular keywords in your industry. You can use a tool like Google's Keyword Planner to look for relevant search terms:
Then, you can add these keywords to your article, image tags, and metadata to improve your Search Engine Optimization (SEO). This can help you boost your search rankings and attract users who are looking for your content.
One of the most important ranking factors is high-quality and informative content. Therefore, blogging can help you grow your affiliate marketing strategy.
3. Communicate with Your Audience via Email
Email marketing can help you build better campaigns as it involves a warmer selling technique. When visitors land on your website or social channels, they might not be inclined to make a purchase.
Delivering engaging emails to your subscribers can help you convert them into customers. It enables them to make more informed decisions, which can lead to more sales.
To get started, you'll need to integrate an email tool with your site. Then, you can use this software to share customized offers, promote blog content, and direct customers to your product pages.
Personalization is one of the most important characteristics of effective email marketing campaigns. Therefore, it's important that you address your readers directly and share content that interests them.
4. Offer Discounts and Giveaways
As an affiliate marketer, you might consider hosting giveaways to reward existing followers and attract new ones. For example, you might ask participants to interact with your social profiles and share your content with their friends: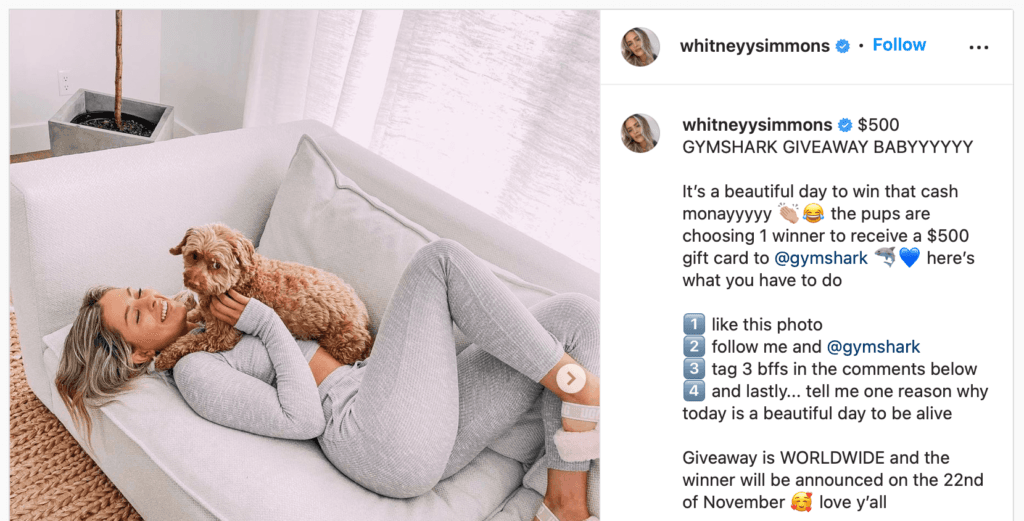 You might also consider using promo codes for new customers. For example, a 10 percent discount on every first purchase can encourage visitors to click on your affiliate links, boosting your conversion rate.
It's also a good idea to label your deals as "exclusive". This can help users feel as though they're being offered something special. However, you'll want to be careful not to overuse this strategy, as your offers might lose their effect after a while.
5. Make Your Affiliate Links Stand Out
As an affiliate marketer, it's important to make the most of all available platforms, including social media and blogs. This can help you reach a wider audience. However, you'll also want to make sure that your affiliate links encourage users to take action.
As you might have noticed, affiliate URLs tend to be long and messy. As a result, users might think that you're directing them to spammy sites.
Fortunately, you can use a link shortening tool like Pretty Links to transform ugly links into cleaner ones: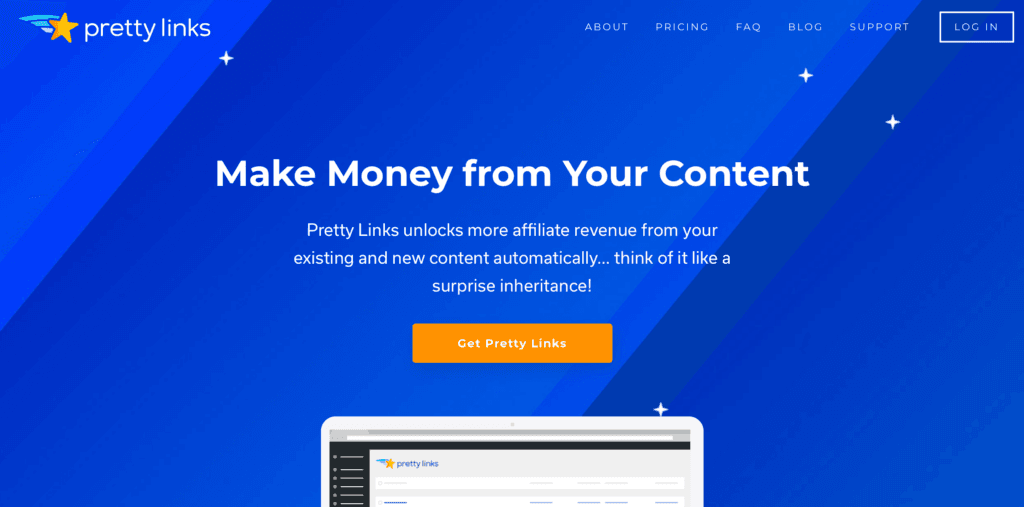 Additionally, you can use our ThirstyAffiliates plugin to cloak your affiliate links. This can also protect you from commission theft by hiding your affiliate ID: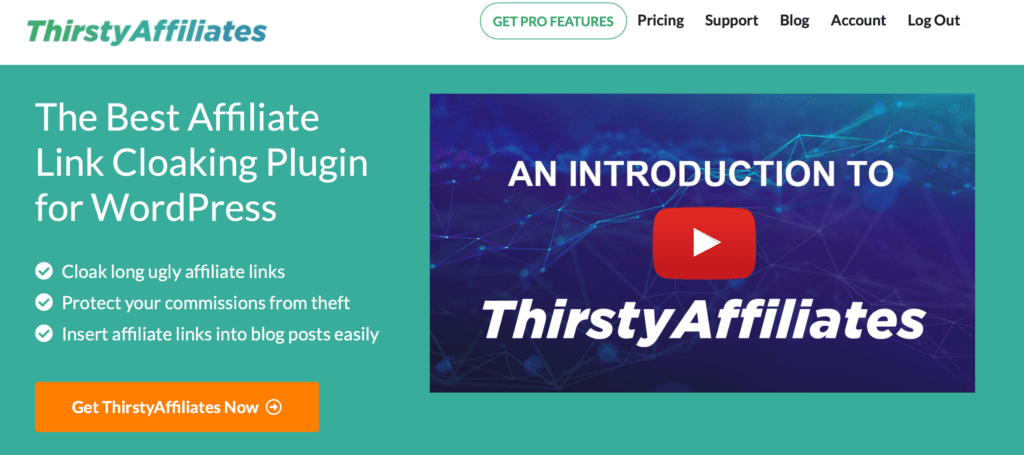 You can then share these optimized links in your social media posts. Users may be more inclined to click on your affiliate URLs if they're short and memorable.
6. Start Tracking Your Performance
Tracking the right Key Performance Indicators (KPIs) will help you identify areas to improve. KPIs are metrics that help you measure your progress.
Some affiliate programs have their own analytics tool. Alternatively, you can use an all-in-one affiliate link management tool, such as Thirsty Affiliates. Our plugin generates in-depth reports on your campaigns. You can also integrate it with Google Analytics to track and analyze your entire website.
Important metrics to track include your Return On Investment (ROI) and your Cost Per Conversion (CPC). You'll also want to analyze your monthly traffic, Click-Through Rate (CTR), bounce rate, and Time On Site (TOS).
You can then take measures to improve these metrics. For example, you can speed up your site to reduce your bounce rate and increase your click-through rate.
Conclusion
An effective affiliate marketing campaign can help you build trust with your audience and boost your visibility. It can also drive more traffic to your site and encourage users to purchase your products.
To recap, here are six ways to build better affiliate marketing campaigns:
Create videos for your products and share them on different channels.
Start a blog and utilize SEO to drive more traffic to your site.
Communicate with your audience via personalized emails.
Offer discounts and giveaways.
Make your affiliate links stand out with a plugin like Pretty Links or ThirstyAffiliates.
Start tracking your performance, including your ROI, bounce rate, and other important metrics.
Do you have any questions about building better affiliate marketing campaigns? Let us know in the comments section below!
If you liked this post, be sure to follow us on Twitter, Instagram, Facebook, Pinterest, and LinkedIn! And don't forget to subscribe in the box below.