Are you thinking of renovating your HDB 3-room flat but don't know where to start? Don't worry, we're here to help! In this blog post, we'll give you some tips on how to renovate your HDB 3-room flat on a budget.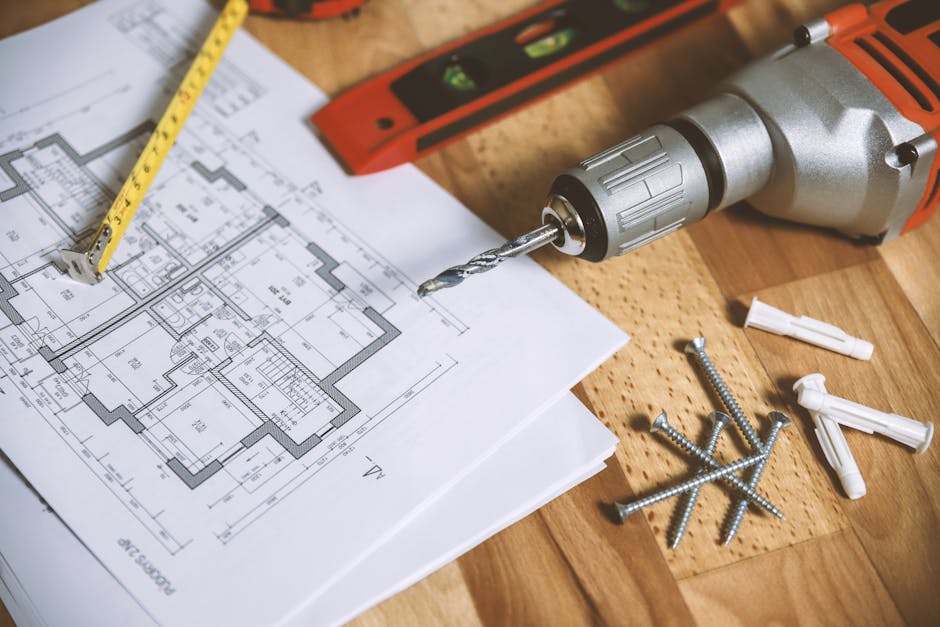 So why renovate your HDB 3-room flat? There are many reasons why people choose to renovate their homes. Maybe you're looking to update the look of your home, or you want to make better use of the space. Whatever your reason, renovating can be a great way to breathe new life into your home.
When it comes to budgeting for your renovation, it's important to do your research and know what to expect. Generally speaking, the cost of renovating a HDB 3-room flat can range from $10,000 to $30,000. Of course, this will depend on the scope of work and the quality of materials used.
Before you start looking for a renovation contractor, it's important to sit down and plan out your goals for the renovation. What do you hope to achieve? How much can you afford to spend? And what is your timeline for the project? Once you have a good idea of what you want, it'll be easier to find a contractor that can help you bring your vision to life.
There are many ways to find a good renovation contractor. You can ask friends and family for recommendations
Introduction.
Why renovate your HDB 3-room flat
There are many reasons why you might want to renovate your HDB 3-room flat. Maybe you're planning to start a family and need more space. Or maybe you want to update the look of your home and make it more stylish. Whatever your reasons, there are a few things to keep in mind before you start planning your renovation.
How much does it cost to renovate a HDB 3-room flat
The cost of renovating a HDB 3-room flat will depend on a number of factors, including the size of your flat, the scope of work, and the quality of materials you choose. A basic renovation could cost around $10,000, while a more extensive renovation could cost $30,000 or more.
Planning your renovation.
What are your renovation goals
Are you renovating to improve the look of your home, or do you need to make repairs? Perhaps you want to create more space, or make your home more energy efficient. It is important to know what your goals are before starting any renovations.
How much can you afford to spend on your renovation
Renovations can be expensive, so it is important to create a budget and stick to it. Look at how much money you have saved up, and compare that to the cost of materials and labor. You may also want to consider taking out a loan or using a credit card to finance your renovations.
What is your renovation timeline
It is important to plan ahead when renovating your home. You will need to factor in the time it will take to order materials, schedule workers, and complete the project. Try to avoid renovating during peak season, as this can drive up costs.
Finding a renovation contractor.
Get recommendations from friends and family
If you know anyone who has recently renovated their home, they may be able to give you some good recommendations for contractors. You can also ask your family and friends if they know of any reputable contractors in the area.
Do your research online
There are many websites where you can read reviews of local contractors. Make sure to read both the positive and negative reviews to get a well-rounded idea of each contractor's work. You can also check out the contractor's website and social media pages to see examples of their previous work.
Get multiple quotes
Once you have a few potential contractors in mind, reach out to them for quotes. Be sure to provide each contractor with the same information so that you can compare their prices fairly. It's also a good idea to ask each contractor about any potential discounts that they may offer.
Managing your expectations.
Set realistic goals
It's important to set realistic goals for your renovation project, both in terms of cost and timeline. Trying to cut corners by skimping on materials or labor can often lead to subpar results that will end up costing more in the long run. It's also important to be realistic about how much work can be completed in a given time frame; rushing a job often leads to mistakes being made that can add significant delays and additional costs.
Understand the renovation process
Before embarking on your renovation, it's important to take some time to understand the process. This means doing your research on what kind of work will need to be done, as well as familiarizing yourself with the various steps involved. This will help you better manage your expectations and avoid any surprises along the way.
Be prepared for surprises
Despite your best efforts, there may still be some surprises during your renovation project. It's important to be prepared for these by having a contingency fund set aside to cover unexpected costs. It's also crucial to stay flexible and be willing to adjust your plans if necessary; this can help avoid potential delays and frustration down the road.
Conclusion
If you're planning to renovate your HDB 3-room flat on a budget, there are a few things you need to keep in mind. First, set realistic goals and understand the renovation process. Second, find a reputable contractor who can provide you with multiple quotes. And finally, be prepared for surprises. By following these tips, you can ensure that your renovation project will be a success.